Karen (Ren) Adamson, MA, LMHC, ACHT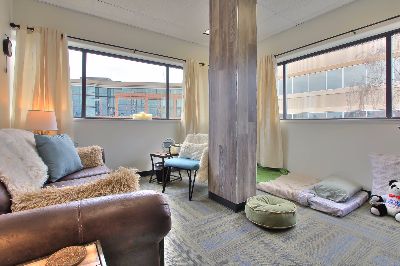 Karen (Ren) Adamson, MA, LMHC, ACHT, is a psychotherapist and certified clinical hypnotherapist. She helps adults and children over the age of ten to heal and release lingering effects of childhood trauma--effects that often lead to long-standing emotional and behavioral patterns that work against our heart's desire. An adoptee herself, she also works with clients on all aspects of adoption and attachment issues.
For me, insight is only truly valuable if it leads to measurable positive changes. When I work with a client to explore and understand their past, it is always with the goal of improving their present and future. We focus on putting legs on those insights – on building skills to help regulate emotions, increase interpersonal effectiveness, and better tolerate distress.

I also frequently use Heart-Centered Hypnotherapy to gently get past the ego's defenses and find the root of an issue more quickly than is possible with conventional talk therapy. In a relaxed state of consciousness we can release old negative emotions, get underneath self-sabotaging patterns of behavior, and open the heart to approach difficulties from a place of love and self-acceptance.
Adult Counseling
Improve relationships with others
Help for stress, anger, anxiety, depression
Gain insight into automatic reactions and choose to respond in a new way
Parent coaching
Physical, sexual, emotional abuse recovery
Grief and loss
Work through issues of marriage or divorce
Addiction and recovery
Adolescent Counseling
Behavior, school and/or learning problems
Managing and expressing emotions in a healthy way
Decreasing anxiety, depression, anger, stress
Self-harm behaviors (like cutting)
Physical, sexual, emotional abuse recovery
Social skills
Improve self-esteem and self-worth
Process feelings resulting from divorce or other life transitions
Family & Couples Counseling
Improve communication to manage conflict
Navigate through crisis and gain insight
Strengthen the emotional bond
Contact Ren
Direct Phone: 206.217.4683
Master's degree in Professional Counseling,
New Mexico Highlands University
Bachelor of Arts, Sociology and Race, Class, Gender & Social Justice
University at Buffalo, New York
Advanced Hypnotherapy training,
Wellness Institute, Issaquah, WA
Experience in a variety of outpatient settings, including community mental health, sexual assault crisis and private practice.
Email Ren Here: